UTMB Galveston - Class of 1967
Celebrating Our 50th Reunion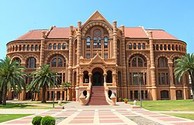 In Memory
Robert Stivers
ROBERT RUTHERFORD STIVERS, M.D.
Robert R. Stivers, age 72, died in Atlanta, Georgia, on Thursday, February 1, 2007, following a battle with cancer.

He was born August 31, 1934, in Peoria, Illinois, to Lee J. Stivers and Margaret Rutherford Stivers. He studied at Vanderbilt University, received an undergraduate degree from the University of Texas (Austin), and completed a medical degree at the University of Texas Medical Branch (Galveston). Dr. Stivers completed his internship and residency programs at Emory University Hospital in Atlanta, Georgia.
Dr. Stivers began his career with the Fulton County Medical Examiner's Office in 1968 under the direction of Dr. Tom Dillon. When Dr. Dillon died in 1970, Robert Stivers was appointed as the Chief Medical Examiner and served until 1988. He worked closely with law enforcement organizations in Atlanta to investigate deaths and testify in legal proceedings. In the early years of his career, Dr. Stivers also performed death investigations for DeKalb, Cobb, Henry, Clayton, and Fayette counties. He played a key role in establishing a free-standing medical examiner building.

Today, the medical examination facility in Fulton County is named in his honor. In addition, he helped to develop a modern death investigation system for Fulton County. Dr. Stivers was a member of the National Association of Medical Examiners (NAME) from 1969 to 1995. In 1977, Fulton County was one of the first offices in the United States to be accredited by NAME. This system has served as a model for others. Dr. Stivers was elected Fellow of the American Academy of Forensic Sciences in 1976.

Surviving are his wife, Bonnie Philbrook Stivers of Atlanta, Georgia; brother, Bruce Rutherford Stivers of Tulsa, Oklahoma; son, Todd Philbrook Stivers of Birmingham, Alabama; daughter, Ann Stivers Ganter and husband Granville of New York City, New York; daughter, Susan Stivers Thornbury and husband Jonathan of Atlanta, Georgia; and five grandchildren, Kirstie Stivers, Robert Stivers, Alyssa Stivers, Dallas Stivers, and Ella Thornbury.

In lieu of flowers, donations may be made to the Fulton County Medical Examiner Office. Dr. Stivers established a training program in forensic pathology with Emory University in which residents rotate through the Fulton County Medical Examiner Center. Donations to the Robert R. Stivers Memorial Education Fund will be used to support this training program. Contributions may be made to the Fulton County Medical Examiner Office at 430 Pryor Street, SW, Atlanta, GA 30312.

Memorial services for Robert R. Stivers will be held at 2 p.m., Friday, February 9, 2007, at H.M. Patterson & Son, Spring Hill Chapel, Atlanta, GA. Family members will receive friends one hour before the service.
Published in The Atlanta Journal-Constitution Feb. 4, 2007