UTMB Galveston - Class of 1967
Celebrating Our 50th Reunion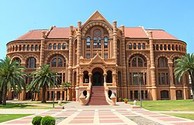 In Memory
Glen Stanbaugh
Glen Stanbaugh

Glen Harry Stanbaugh, Jr. was born in Houston in 1941 to the late Eva Burgi Stanbaugh and Glen H. Stanbaugh, Sr.
At the age of seven, Glen survived a year long bout with rheumatic fever. The doctor who cared for him that year left such an impression that Glen knew medicine would be his calling. He graduated from Austin College in 1963 with a degree in biology. He was accepted to the University of Texas Medical Branch at Galveston and graduated Magna Cum Laude in 1967. He completed an internship at D.C. General in Washington D.C. He returned to Galveston for his residency and fellowship training, which included a stint as Chief Resident. He served as the Chief of Nephrology at Fort Bragg Womack Army Hospital from 1972 through 1974.
Dr. Stanbaugh was the first Nephrologist in West Texas, arriving in Lubbock in 1974. He served as a full time faculty member at the Texas Tech University Health Sciences Center from 1974 through 1977 and part-time faculty member from 1978 until 1985. Dr. Stanbaugh was the medical director of South Plains Dialysis Center from 1974 to 85 and Co-Medical Director of the West Texas Dialysis Center and the South Plains Kidney Disease Center until he retired in 2003. Although retired, Dr. Stanbaugh continued to serve patients with renal disease as the Chairman of the Board of the Texas Renal Coalition, Chairman of the Medical Advisory Board of the National Kidney Foundation- West Texas, and as a board member of Texans for the Advancement of Medical Research.
Dr. Stanbaugh was recently recognized by the State Senate of Texas for his work in the prevention of end stage renal disease. He has authored many scientific articles and is the author/editor of a book, THE DEISS LETTERS. He was a fellow of the American College of Physicians and a member of the Alpha Omega Alpha Honors Medical Society.
Dr. Stanbaugh is survived by his wife, Linda; two daughters, one stepdaughter, three stepsons, and eight grandchildren.
Celebration of life services for Dr. Glen H. Stanbaugh will be held at 1 p.m. Monday, July 6, 2009 at Resthaven's Abbey Chapel with Dr. Carl Anderson officiating. Interment will follow at Resthaven Memorial Park. A visitation will be held from 2 to 3:30 p.m. Sunday, July 5, 2009 at Resthaven Funeral Home.
Memorials can be made to the Texas Renal Coalition, The Center for the Study of Addiction at Texas Tech University, and The Deiss Society at UTMB.