UTMB Galveston - Class of 1967
Celebrating Our 50th Reunion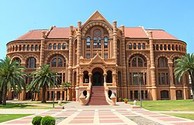 In Memory
Nicholas Giannukos
Dr. Nicholas J. Giannukos

Dr. Nicholas John Giannukos passed away on Monday, the 31st of January 2011, due to complications caused by a stroke which he suffered on the 20th of December 2010. He was 69.

Born on the 11th of February 1941, in Houston, Texas, to Bealyo Kandis Giannukos and John Nicholas Giannukos, Dr. Giannukos is preceded in death by his parents, and brother James William Giannukos. He is survived by his four sons, John Nicholas Giannukos and his wife Lesli, James "Dimitri" Nicholas Giannukos, Gregory Nicholas Giannukos and his wife Philisa, and George Nicholas Giannukos; his sister Diane Bergquist and her husband Kenneth; grandchildren, Caroline, Nicholas, Georgia, Ashleigh and Dane Giannukos; as well as a loving former wife, Victoria Pappas Giannukos, many cousins, nieces, nephews and godchildren.
Dr. Giannukos graduated from Milby High School in Houston and then from the University of Texas at Austin, where he was a member of the Honor Club and Delta Sigma Fraternity. He graduated with Honors from UTMB-Galveston, where he was a member of the Alpha Kappa Kappa medical Fraternity, and did his residency in psychiatry with the Titus Harris Clinic. He practiced psychiatry in private practice with several physician partners and then joined The Mental Health and Mental Retardation Authority of Harris County (MHMRA). He was an active member of the Titus Harris Society as we well as the Harris County Medical Society.
After medical school, Dr. Giannukos served in the U.S. Army and was stationed at Fort Clayton in US Canal Zone in Panama the from 1968-1971. He was decorated with a National Defense Service Medal, the Peruvian Cross for Military Merit, an Army Commendation Medal and was honorably discharged as a Captain.

Dr. Giannukos most enjoyed his home in Galveston and spent his weekends with his many friends there. He loved his church and often visited the Greek and Serbian Orthodox Churches in Galveston. Special thanks go to his close personal friend Father Dimitri Tagaropulos of Annunciation Greek Orthodox Church. Special thanks also go to Dr. Warnake, Ethel Perry (Director MHMRA of Harris County) and Dr. Melanie Suhr who assisted and supported the family during his leave of absence.

Friends are cordially invited to a visitation with the family from five o'clock in the afternoon until seven o'clock in the evening on Wednesday, the 2nd of February, in the Jasek Chapel of Geo. H. Lewis & Sons, 1010 Bering Drive in Houston, where the Trisagion prayers are to commence at half past six o'clock. A funeral service is to be conducted at eleven o'clock in the morning on Thursday, the 3rd of February, at Annunciation Greek Orthodox Cathedral, 3511 Yoakum Boulevard in Houston. The graveside service and interment is to follow, via an escorted cortege, at Woodlawn Cemetery in Houston. Immediately following the service, all are invited to greet the family during a reception to be held at a venue announced during the service.

In lieu of customary remembrances, the family requests with gratitude that memorial contributions in Dr. Nick's name be directed to the Annunciation Greek Orthodox Cathedral in Houston.
"He will be greatly missed by many doctors and patients."

Published in Houston Chronicle from Feb. 1, 2011