UTMB Galveston - Class of 1967
Celebrating Our 50th Reunion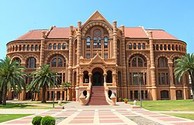 In Memory
Jack Chitwood
Jack Chitwood


Col. Jack William Chitwood, M.D., U.S. Army (Ret), 60, died Sunday, January 26, 2003, at an Abilene medical center. Funeral services will be 2 PM Wednesday at the Elliott-Hamil Funeral Home Chapel of Faith, 5701 Hwy 277 South with Rev. Dennis Hayes officiating. Burial will be in Elliott-Hamil Garden of Memories. The family will receive friends at a visitation from 6 to 8 PM Tuesday at the funeral home.

He was born to W.M. and Dorothy Stover Chitwood on July 16, 1942 in San Antonio, TX. He retired after a career in the U.S. Army and moved to Abilene from Brownwood in 1986. Chitwood was an Orthopedic Surgeon. He married Deborah Johnson in Fredercksburg, TX on September 21, 2001. He was a member of the Southwest Church of the Nazarene and the Texas Medical Association.

Chitwood was preceded in death by his father, W.M. Chitwood.

Survivors include his wife, Debbie Chitwood of Abilene; a son - Bobby Chitwood of Cody, Wyoming; two daughters - Cindy Hunt of El Paso and Jacque Burge of Abilene; three stepdaughters - Erika Broaddrick and Jennifer Filmon both of Abilene and Traci Frazier of Stephenville; his mother - Dorothy "Dot" Chitwood of Falfurrias, TX; two grandchildren - Draken Burge and AnnMarie Dallys Chitwood; and five step-grandchildren - Chelsey Kazelsky, Breanna Broaddrick, Evan Broaddrick, Hunter Fillmon, and Bryson Fillmon.

Memorials may be made to the American Cancer Society, PO Box 41, Abilene, TX 79604.

Obituary from Abilene Reporter-News.