UTMB Galveston - Class of 1967
Celebrating Our 50th Reunion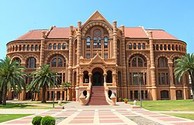 In Memory
Song Won Pak
Dr. Song Won Pak
Tuesday, November 27, 1934 - Tuesday, March 21, 2017
Local retired physician Song Won Pak, M.D., 82, of Santa Maria, CA passed away on March 21, 2017. Dr. Pak was born in Kaesong, Korea, on November 27, 1934, second child of father and mother Sang Soon Pak and Bok Soon Kim.
He spent his childhood in Kaesong (now in North Korea) before Korea was divided, through the Japanese occupation of Korea, World War II, and the Korean War. As a young teenager in 1950, he looked for a job at the American military compound in Kaesong, where he was offered room and board and trained as an X-ray technician. This was where he first met Philip M. Overton, M.D., an unendingly kind and generous U.S. soldier who taught English to Dr. Pak and encouraged him to study medicine. Dr. Overton, along with his family in Austin, Texas, sponsored Dr. Pak's student visa to move to the United States. Dr. Pak often said that he owed everything he achieved in the United States to Dr. Overton, and they remained lifelong friends.
In 1957, Dr. Pak was drafted into the Army of the Republic of Korea, and served as a KATUSA (Korean Augmentation to United States Army) soldier at a U.S. military hospital near Seoul, achieving the rank of Staff Sergeant. At the time of his discharge in May 1960, he served as Korean-English interpreter to the commanding officer.
He earned a Bachelor of Science degree in Biology with a minor in Chemistry from North Texas State University (1963), and his medical degree from the University of Texas Medical Branch at Galveston (1967). He completed his internship and residency in Urology at the University of Southern California/Los Angeles County General Hospital in 1972.
He married Mary Yongsook Ahn in 1968 in Tyler, Texas, and they celebrated 48 years of marriage last December. They moved from Los Angeles to Santa Maria in 1972 (population then 32,000) to join Dr. Ned Johnson's urological practice. He saw hundreds of patients at his office, Marian Hospital (now Marian Regional Medical Center), and Valley Community Hospital, and provided free medical services to the elderly and the poor, until his retirement in 2004.
Dr. Pak is survived by his wife Mary Ahn Pak, and daughters Sandra Pak Knox (Jim) of Menlo Park, CA; Suzy Pak (Mark Gundacker) of Lafayette, CA; Michelle Pak of Novato, CA; and Margaret Pak (Vinod Kalathil) of Chicago, IL; grandchildren Lucy, Tommy and William Knox, Jane and Tess Gundacker and Benjamin Shafer; his sister Kai Won Nagle (Don) of Ilderton, Ontario, Canada; nieces Angie Pak and Amie Pak Jaynes (Dan) of Denver, CO; and nephews Victor Pak (Mei Luen) of Turlock, CA, Peter Pak (Tina) of Denver, CO and Robert Nagle of Coldwater, Ontario, Canada.
Dr. Pak was preceded in death by his parents Sang Soon Pak and Bok Soon Kim, brothers Soo Won Pak and Hyo Won Pak; and his beloved dog Charlie.
Visitation will be held Saturday, March 25, 2017 from 10:00 am to 11:00 am, followed by funeral services at 11:00 am at the Chapel of Dudley Hoffman Mortuary. Burial will follow at a later date in Lafayette, CA.
In lieu of flowers, the family suggests contributions to Companions in Waiting Animal Rescue and Adoption (www.companionsinwaiting.org).

Obituary by Dudley Hoffman Mortuary