UTMB Galveston - Class of 1967
Celebrating Our 50th Reunion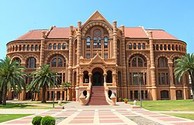 DONATIONS
"Two bits, four bits, six bits... a Dollar!"
We encourage & challenge fellow
UTMB'67 Classmates to contribute to the
UTMB - Class of 1967
Scholarship Fund

To Donate by MAIL:
(click, print, & mail)
UTMB - Class of 1967 Scholarship Fund
or
To Donate ON-LINE:
(click & fill out)
UTMB Class of 1967- Innovations in Mind

NOTE: Two things when Donating On-line...
1. DESIGNATION: Select "SOM Student Scholarships"
2. GIFT INSTRUCTION box: Type "SOM Class of 1967 Scholarship"
Questions/Assistance? (Click) UTMB Development or call 409.772.1991

$50,000 is the minimum for one
Presidential Endowed Scholarship
If each classmate would give $1,000 it would equate to
giving a donation of $20 a year ~ for the past 50 years!
It would be wonderful if we could meet -- or exceed
$50,000 for our 50th

We greatly appreciate all who have made donations, to-date!
ALL Donors will be recognized at the 50th Reunion/Homecoming.
​This is our chance to "Pay it Forward"

No amount is too little ...or too great!
Thank you!
Jim Winn and Bill Bailey
UTMB'67 50th Reunion Co-Chairmen

(Update as of October14th: We've raised $43,000! We're almost there!)